Terrazzo Flooring: Timeless Elegance for Your Space
Terrazzo flooring embodies timeless elegance, making it the perfect choice to enhance the aesthetic appeal and durability of your space. With its rich history dating back centuries, this terrazzo flooring option seamlessly blends tradition with modern design, resulting in a unique and sophisticated finish.
Crafted from a blend of aggregates, binders, and pigments, terrazzo offers exceptional strength and resilience, ensuring it stands the test of time. Its versatility knows no bounds, allowing you to unleash your creativity by customizing color palettes, patterns, and inlays to suit your unique style and design preferences.
The installation process involves meticulous attention to detail, from the initial preparation to the final polishing. The outcome is a smooth, seamless, and radiant surface that leaves a lasting impression. Terrazzo's easy maintenance and environmentally friendly attributes further contribute to its allure, making it a sustainable choice for the environmentally conscious.
Whether you're considering terrazzo for your residential or commercial space, the benefits are clear: durability, aesthetics, and eco-friendliness. Elevate your interior design with the timeless elegance of terrazzo flooring, a flooring option that encapsulates the beauty of the past while paving the way for a stylish future.
Unveiling the Many Advantages of Terrazzo Flooring
Experience eco-conscious luxury with the sustainable beauty of sisal carpets. Our collection embodies the perfect blend of style, durability, and environmental responsibility. Sisal carpets are more than just floor coverings; they are a statement of your commitment to a greener, more sustainable lifestyle. Crafted from natural fibers derived from the agave plant, these carpets are a renewable resource. The cultivation of sisal has minimal environmental impact, making it an excellent choice for those who prioritize eco-friendliness.
What sets sisal carpets apart is their timeless beauty. The natural aesthetic of sisal, with its earthy tones and distinctive texture, adds a touch of rustic elegance to any room. Whether you are furnishing your home or commercial space, sisal carpets make a bold design statement while also contributing to a healthier planet. By choosing sisal carpets, you not only indulge in luxurious flooring but also reduce your carbon footprint. It's a choice that reflects your taste for both sophistication and sustainability.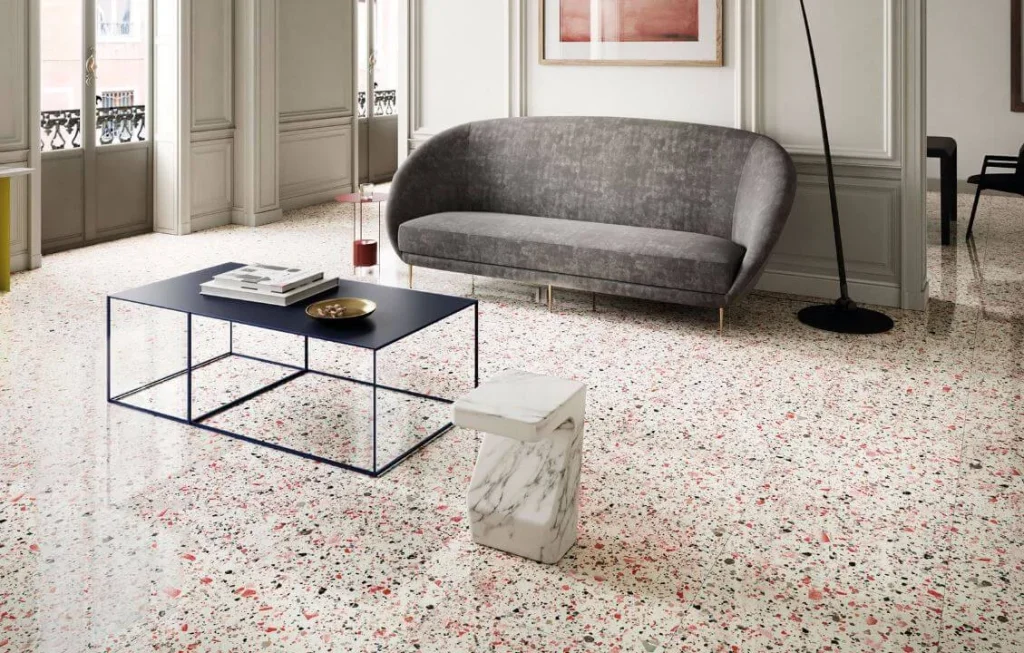 Elevate Your Space with Precision: Terrazzo Flooring Installation
When it comes to transforming your space into a work of art, the installation of terrazzo flooring is a testament to precision and craftsmanship. It's not just flooring; it's an elevation of your environment.
Terrazzo's journey from raw materials to a magnificent floor begins with meticulous planning and preparation. The mixture of aggregates, binders, and pigments is an art in itself, creating a solid foundation for what's to come. The installation process, marked by precision and expertise, ensures every inch of your terrazzo floor is seamless, smooth, and radiant.
The grinding and polishing stages unveil the true beauty of terrazzo, bringing out its unique character and luster. The result is a stunning floor that not only enhances the aesthetics of your space but also adds to its longevity. Terrazzo installation is a symphony of craftsmanship, where every detail matters. From selecting the right materials to executing the intricate design, it's a process that requires skill and dedication.
But the outcome is nothing short of spectacular—a terrazzo floor that elevates your space to new heights of elegance and sophistication. Choose terrazzo flooring installation, and you're choosing precision, artistry, and a timeless masterpiece that will leave a lasting impression in your space.
Expertise:

We bring decades of experience to the table. Our team consists of skilled artisans and professionals who are masters in the art of terrazzo installation. We have a deep understanding of the materials, techniques, and design possibilities, ensuring the finest results.

Quality:

Our commitment to quality is unwavering. We use top-grade materials and employ the latest installation techniques to guarantee a floor that not only looks stunning but also stands the test of time.

Customization:

We understand that every space is unique. That's why we offer a wide range of customization options. From color choices to intricate patterns and inlays, we tailor every terrazzo floor to your vision and requirements.

Precision:

We believe that precision is the key to a flawless terrazzo installation. Our team pays meticulous attention to every detail, from the initial preparation to the final polishing, ensuring a smooth, seamless, and exquisite finish.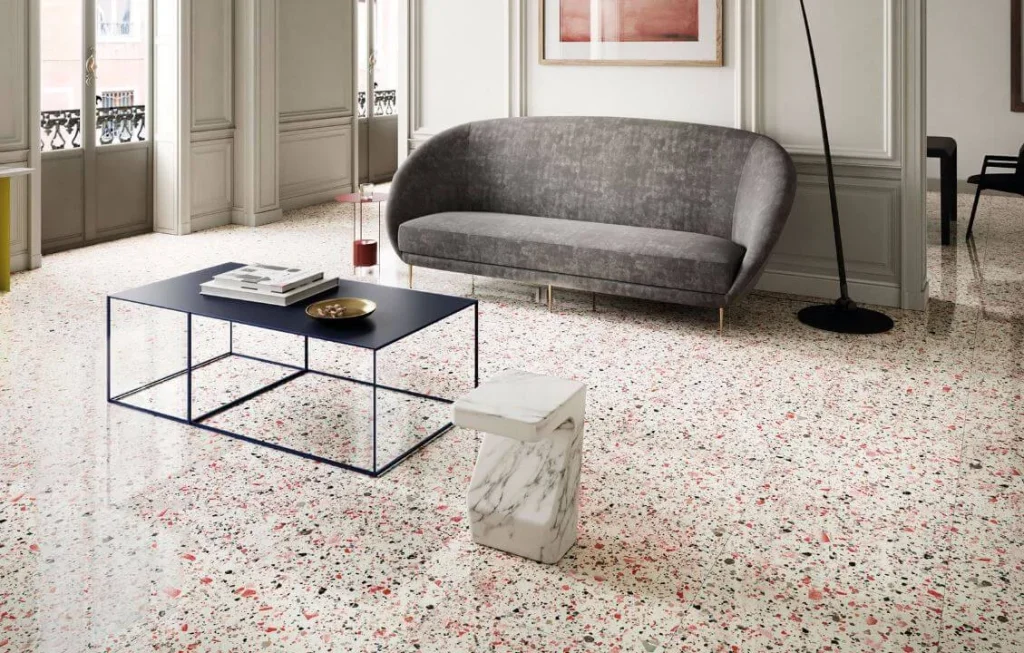 Customer Satisfaction:

Your satisfaction is our priority. We work closely with you throughout the project, from concept to completion, to ensure that your expectations are not only met but exceeded.

Environmentally Friendly:

We are committed to sustainability. Our terrazzo installation practices are environmentally responsible, with low VOC emissions and a focus on eco-friendly materials.

Competitive Pricing:

Quality doesn't have to come at a premium. We offer competitive pricing without compromising on the excellence of our work.

Proven Track Record:

Our portfolio showcases numerous successful terrazzo flooring installations in various settings, including residential and commercial spaces.

Customer Support: We provide ongoing support, including maintenance tips and assistance, to ensure that your terrazzo flooring retains its beauty and durability for years to come.